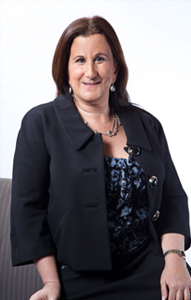 Ms. Schwartz graduated from the State University of New York at Albany in 1987, cum laude, with a B.A. in Political Science. She then attended Brooklyn Law School from which she received her J.D. in 1990. Ms. Schwartz was admitted to the Bar of New York State in 1991. She is also admitted to the United States District Court for the Southern District of New York and the United States District Court for the Eastern District of New York. She i
s also admitted to the United States Courts of Appeals for the Second, Sixth, and Ninth Circuits. She is a member of New York State Trial Lawyers Association and the American Association for Justice.
Ms. Schwartz' areas of practice include wrongful death, aviation litigation, personal injury and medical malpractice. She has extensive experience in trial preparation, including depositions, examination and preparation of witnesses, document production and expert preparation. She was second chair at the trial of the record-breaking case of Pescatore v. Pan American World Airways, 97 F3d 1 (2d Cir. 1996) as well as other high profile cases.
Ms. Schwartz assisted in the preparation of the presentation of claims before the Victims Compensation Fund for claimants who lost loved ones in the 9-11 Terrorist Attacks. She has also worked as in-house counsel for a New York Corporation and was a legal intern in the New York County Surrogate's Court. She was also a legislative assistant for Assemblyman John C. Dearie.