Bus transportation is heavily relied upon by millions of people in the country. School buses, cross country and intercity buses, transit buses, van based buses, and charter buses are involved in the everyday transport of thousands of people daily to various destinations. When a daily bus commute or vacation bus trip results in a bus accident, it can significantly impact the victims' lives long-term. Not only do victims suffer physical injuries, they are also typically impacted emotionally and financially.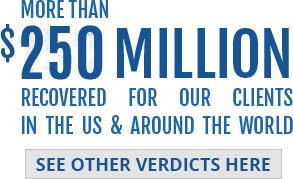 Though not a leading cause of death or injury in the United States, bus accidents claim hundreds of lives every year. According to several bus accident statistics, thousands of people are injured annually in these types of collisions, which are among the most catastrophic of all accident types due to the size of the vehicles involved and the absence of passenger safety features, especially in older buses.
Several charter bus accidents, metro bus accidents, and school bus accidents have been discussed in recent media reports and illustrate the severity of what can happen to victims when these types of accidents occur. Some are forced to undergo extensive medical treatment and rehabilitative care to recover from their injuries. A number of victims sustain injuries so severe, they do not survive.
Whether one has been injured in a bus accident or has lost a loved one due to a bus accident, it is important to understand what legal options are available for recovering damages that may be incurred as a result. Individuals have a right to pursue compensation for medical expenses, pain, and suffering, lost wages, and other damages they are burdened with due to a serious bus accident. In cases where negligence or misconduct played a role, bus drivers or companies may be deemed legally liable to compensate victims for their injuries.
Victims of bus accidents can contact the New York-based Jonathan C. Reiter Law Firm, PLLC for information on how to best protect their legal rights. The bus accident lawyers of the firm have for decades helped injured accident victims recover damages in bus accident cases linked to the wrongdoing of others. Those who need help can contact the firm today for a free case review.
Our law firm represents clients in all five boroughs of New York (NY): Manhattan, Staten Island, Queens, Brooklyn, and the Bronx, as well as Suffolk County & Nassau County on Long Island, Westchester County, Rockland County, and throughout the State of New York.