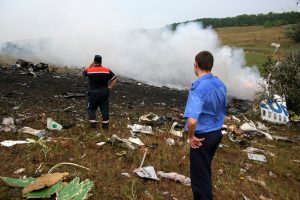 Drones are a relatively new type of technology, but they have already become somewhat synonymous with close calls and even serious injuries. According to many experienced commercial pilots, "it could be just a matter of time before a drone causes a fatal plane crash."
As drone technology improves, drones can fly higher and faster. Drones have also become heavier in recent years, which has raised concerns about the possibility of a drone doing major damage to a commercial plane.  
Drones have also become incredibly popular in the United States. The Federal Aviation Administration (FAA) reports that drone ownership increased by 100,000 registrations within a three-month period, and that more than 770,000 drone registrations were filed over a 15-month period. The spike in drone registrations prompted the FAA Administrator to state, "We're ushering in a new age of American aviation: the unmanned aircraft era. And it's moving at a quicker pace than anything we've seen before."
There is no question that drones are popular — but are they safe? Specifically, do they pose a risk to commercial airplanes that routinely carry hundreds of passengers? According to multiple commercial pilots, there is a growing risk of a catastrophic collision involving a drone and an airplane.
Reports of Close Calls Between Planes and Drones
One of the reasons why commercial pilots are sounding the alarm is that many have already experienced near-misses with drones. According to an Australian report, about 20 commercial flights in New Zealand on a single day in March 2018 were required to delay their landings due to a drone flying around in their airspace.  
In a separate incident, CNN reports that a drone actually crashed into a commercial plane in 2017 — marking the first known time a drone has collided with a charter aircraft. The Canadian Transport Minister stated that the drone caused only minor damage. However, CNN reports that "the rapidly growing use of drones by consumers around the globe has led to an upswing in the number of encounters between the remote-controlled devices and planes."
In a 2016 aviation accident near London's Heathrow Airport, pilots believe a drone may have struck an airliner as it attempted to land. According to reports, the plane was about 1,700 feet in the air when the drone collided with its nose. Although the plane was undamaged, and none of the 132 passengers were hurt, aviation safety officials said a drone could do serious damage to a plane.
New Safety Rules for Drones
The increasing number of incidents involving drones and airplanes has prompted countries around the world, including Canada and the United States, to take action to hopefully prevent catastrophic collisions. In Canada, for example, transportation safety authorities introduced new rules in early 2017 that make it illegal for "recreational drones" to fly within 3.5 miles of an airport. The new rules also prohibit drones from flying higher than 300 feet. The punishments for violating the rules are quite severe, with penalties including time in prison and a fine of up to $20,000.
Pilots state drones post a number of risks to commercial aircraft, including striking the engines or penetrating a cockpit window. One Canadian aviation safety official stated, "If a drone were to hit the window of a cockpit and incapacitate the pilot, or were to damage in anyway an engine, this could have catastrophic results."
Officials in the United Kingdom have also created new rules for drones. For example, drones are prohibited from flying higher than 400 feet. Drone operators must also keep their drone within their sight at all times.
FAA Rules for Drones
In the United States, the FAA has imposed strict rules for what it calls "unmanned aircraft systems" (UAS), more commonly known as drones. When drones are flown for recreational use, drone operators must fly no higher than 400 feet. They must also keep the drone in their line of sight at all times and also use an observer as an assistant if necessary. Additionally, recreational drone operators must keep their drone a minimum distance of 25 feet away from people and vulnerable property. If a recreational drone operator is going to fly their drone within five miles of an airport, they must contact the airport or control tower.
Furthermore, drone operators must obtain a Remote Pilot Airman Certificate from an FAA-approved Knowledge Testing Center before they are authorized to fly a drone. The certificate involves a test and a fee. Once a drone operator has obtained the necessary certificate, he or she must also register the drone with the appropriate state authority. The FAA also restricts drone operation to individuals age 16 and older. Drone operators are also required to yield airspace to manned aircraft at all times, regardless of the manned aircraft's size.  
For aviation accident articles like this consult book aviation accident lawyer blog developed by Airline accident lawyer Jonathan C Reiter
ATTORNEY ADVERTISING
Prior results cannot and do not guarantee or predict a similar outcome with respect to any future case. Recoveries always depend upon the facts and circumstances of each case, the injuries suffered, damages incurred, and the responsibility of those involved.
Sources: