The last thing anyone should have to worry about when boarding a charter bus is being injured or even killed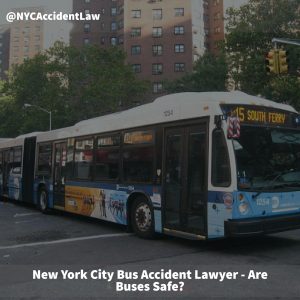 In a country as large as the United States, road trips are quite common. To get from Point A to Point B, many groups and individuals choose to travel by charter bus. Generally, charter buses are quite safe. Unfortunately, there have been several catastrophic incidents in recent years, which has caused many to question if bus travel is truly safe. Additionally, some safety experts have pushed for stricter rules when it comes to charter bus safety.
Serious Charter Bus Crashes
Most of the time, people traveling on a charter bus are headed to a fun destination. The last thing anyone should have to worry about when boarding a charter bus is being injured or even killed.
Sadly, charter bus accidents happen, and they seem to be happening with more regularity. In June 2017, a charter bus carrying high school students on a church trip from Alabama to Georgia crashed on the highway. One person was killed in the accident and at least 20 others were injured.
According to a Time report, the bus overturned during the crash and came to rest on its roof with a car trapped underneath it.
In a separate charter bus accident in Oregon in 2012, nine people were killed when a bus driver fell asleep at the wheel. An investigation showed that the driver had worked 92 hours in the week leading up to the charter bus accident.
Safety Experts Say There Are Gaps Between Bus and Airline Safety
Long-haul charter bus trips are common in the United States, but this type of mass transit isn't subject to the same safety scrutiny as other forms of transportation. Fatal and serious bus crashes have raised alarm among safety experts, who say federal authorities should change the laws to create more oversight of the charter bus industry.
A CNN report points out that it took just one fire aboard a 787 Dreamliner airplane to prompt the FAA to ground every Dreamliner in the country until the problem was investigated. That fire caused one minor injury according to reports. At the same time, however, 17 people were killed and 80 others were injured in bus crashes along the West Coast of the United States. As CNN reports, "Those [accidents] generated a few headlines and little, if any, public outcry."
Contact a NYC Bus Accident Lawyer
New York City bus accident lawyer Jonathan C. Reiter states, "With airline ticket prices rising every day, a growing number of people are turning to charter buses to get them where they need to go. It's important for federal and state authorities to ensure that charter bus companies maintain the highest safety standards."  
If you've been injured in a new york bus accident, contact an experienced New York City bus accident lawyer as soon as possible to discuss your case.
Media Contact:
New York City bus accident attorney Jonathan C. Reiter T: (212) 736-0979
Attorney Advertising
Prior results cannot and do not guarantee or predict a similar outcome with respect to any future case. Recoveries always depend upon the facts and circumstances of each case, the injuries suffered, damages incurred, and the responsibility of those involved.
Sources: